2015-2016 Racial Capitalism Series
November 6th & 7th, 2015 Racial Justice in Madison: Incarceration and Segregation in the Creative City.
The symposium featured keynote speakers:
Prof. Cedric Robinson (Professor Emeritus, UC-Santa Barbara), Friday Nov. 6, 5:30 pm, Elvehjem L160
Jamala Rogers (St. Louis based activist), Saturday Nov. 7, 9 am, Pyle Center
Nov. 7 at 8 pm and Nov. 8th at 2 pm.
The symposium was followed by the opening of We the 350: Stories of Poverty, Racism & Incarceration in Wisconsin, a performance scripted and directed by T. Banks and Dr. Sara McKinnon. "We the 350" features the stories of local Black activists in their struggles with racism, poverty and interactions with law enforcement and the criminal justice system.
2014-2015 Racial Justice and Incarceration Speaker Series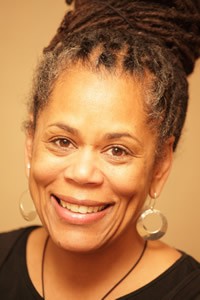 Beth Richie
Lecture: Thursday, April 16, 2015 @ 7PM in Elvehjem L160
"Arrested Justice: Race, Gender Violence and the Problem with Carceral Feminism"
Beth E. Richie is the director of the Institute for Research on Race and Public Policy and Professor of African American Studies and Criminology, Law and Justice at the University of Illinois at Chicago. The emphasis of her scholarly and activist work has been on the ways that race/ethnicity and social position affect women's experience of violence and incarceration, focusing on the experiences of African American battered women and sexual assault survivors. She is the author of Arrested Justice: Black Women, Violence and America's Prison Nation (NYU Press, 2012).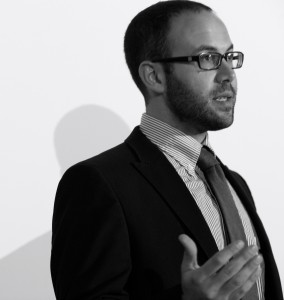 Simon Balto
Lecture: Thursday, March 5, 2015 @ 7PM in Elvehjem L140
"Policing Blackness After the Second World War: Notes from Occupied Territory" with artistic response from Jay Katelansky (audio)
Balto is currently completing a Ph.D. in History at UW-Madison, after which he will join the faculty at Ball State University as an Assistant Professor of History. His research explores dynamics of policing and race in America prior to the War on Drugs, particularly from World War I through the Black Power era and with a special focus on police-Black community relations in Chicago. His writing has been featured in publications ranging from the Progressive to The Washington Spectator to the Journal of African American History.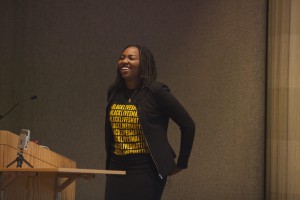 Lecture: Friday, February 13, 2015 @ 5PM in Elvehjem L160
"The #BlackLivesMatter Praxis: Why We are the Ones We've Been Waiting For" (audio)
Tometi is the Executive Director of the Black Alliance for Just Immigration (BAJI) an organization that educates and advocates for immigrant rights and racial justice with African-Americans, Afro-Latinos, African and Caribbean immigrant communities. As a first generation Nigerian-American who was born and raised in Arizona, Opal has been active in the migrant rights movement for over 10 years. Opal played an instrumental part in strategic communications and cross-cultural grassroots organizing against SB 1070 and other anti-migrant and-People of Color policies with the Puente Movement, the Alto Arizona campaign and with other migrant justice groups in Arizona. In addition, Opal, along with Alicia Garza and Patrisse Cullors founded Black Lives Matter as a call to action for Black people after 17-year-old Trayvon Martin was post-humously placed on trial for his own murder and the killer, George Zimmerman, was not held accountable for the crime he committed. It was a response to the anti-Black racism that permeates society.
Max Rameau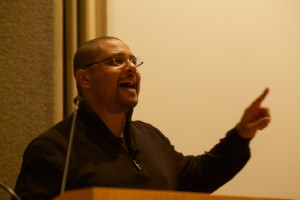 Lecture: Friday, January 23, 2015 @ 4PM in Elvehjem L160
Max Rameau is a Haitian born Pan-African theorist, campaign strategist, organizer and author. After moving to Miami, Florida in 1991, Max began organizing around a broad range of human rights issues impacting low-income Black communities, including immigrant rights, economic justice, LGBTQ rights, voting rights, particularly for ex-felons and police abuse, among others. In 2006, Max helped found the organization which became known as Take Back the Land to address 'Land' issues in the Black community. In October 2006, Take Back the Land seized control of a vacant lot in the Liberty City section of Miami and built the Umoja Village, a full urban shantytown, addressing the issues of land, self-determination and homelessness in the Black community. He authored Take Back the Land, a book about the movement in 2008.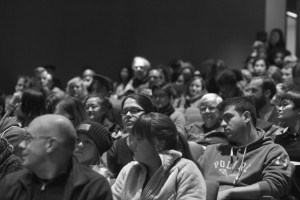 Media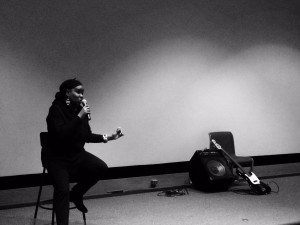 Mariame Kaba    
Lecture: Thursday, December 4, 2014 @ 7PM in Elvehjem L160
"'Hands Up, Shoot Dead': Blackness, Violence and the Myth of Officer Friendly"
with a performance response by The Bellhops
Teach-in: Friday, December 5, 2014 @ 11AM-2PM at the Pyle Center with Freedom Inc.
Mariame Kaba is an educator, organizer and writer who lives in New York. Her work focuses on ending violence, dismantling the prison industrial complex, and supporting youth leadership development. She is the founder and director of Project NIA, a grassroots organization with a mission to end youth incarceration. Mariame has also co-founded several other organizations including the Chicago Freedom School. She has written and co-authored reports, articles, essays, curricula, zines, and more. Mariame also runs the blog usprisonculture.com.
2013-2014 Ethnic Studies Speaker Series
Lecture: May 1, 2014 @7PM in the H. F. DeLuca Forum of the Wisconsin Institute for Discovery
"Aloha America: Hula Circuits as Alternative Archives"
Associate professor in the Department of History at University of California, Irvine. Her research is broadly concerned with race, gender, U.S. colonialism, and cultural responses to imperial subordination. She is the author of the 2012 book "Aloha America: Hula Circuits through the US Empire."
Nayan Shah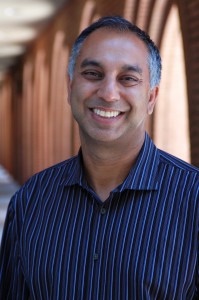 Lecture: Thursday, February 27, 2014 @ 7PM in the H. F. DeLuca Forum of the Wisconsin Institute for Discovery
"The Struggles of the Self-Starving Prisoner: The Crisis of Medical Ethics in South Africa, Guantánamo and Pelican Bay"
Professor and Chair of American Studies at the University of Southern California, Shah investigates the paradoxes of democracy and inequality in 19th and 20th century U.S. and Canada. He is the author of the 2011 book Stranger Intimacy: Contesting Race, Sexuality, and the Law in the North American West.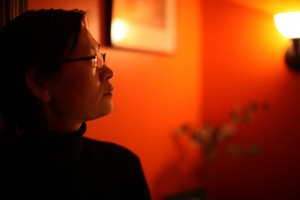 H.L.T. Quan Lecture: Thursday, October 24, 2013 at 7pm in 2120 Grainger Hall"Black Radicality, Ungovernability & Lessons for Democratic Living"
Associate Professor of Justice and Social Inquiry and Affiliate Faculty in African/African American Studies, Asian Pacific American Studies and Women's and Gender Studies at Arizona State University. She is a political theorist and a documentary filmmaker. Her research centers on race, gender and radical thought. She is the author of the 2012 book Growth Against Democracy: Savage Developmentalism in the Modern World.